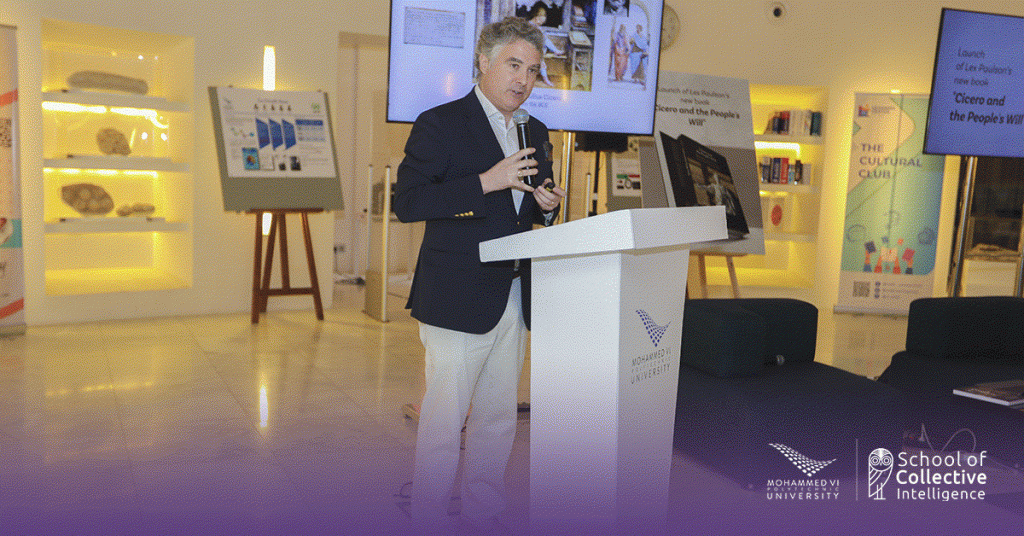 The first launch ceremony of the book ''Cicero and the People's Will: Philosophy and Power at the End of the Roman Republic'' of Pr. Lex Paulson, was held at the Mohammed VI Polytechnic University.
"Cicero and the People's Will" is an adventure story of ideas, centered on the creative genius of Rome's greatest orator and most underappreciated thinker, Marcus Tullius Cicero.
This book tells an overlooked story in the history of ideas, a drama of cut-throat politics and philosophy of mind. For it is Cicero, statesman and philosopher, who gives shape to the notion of will in Western thought, from criminal will to moral willpower and «the will of the people».