Collaborative methods to solve complex problems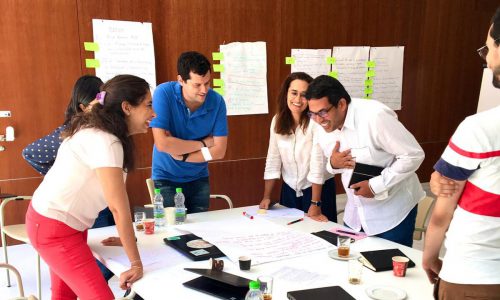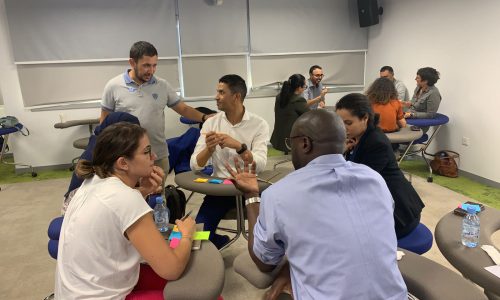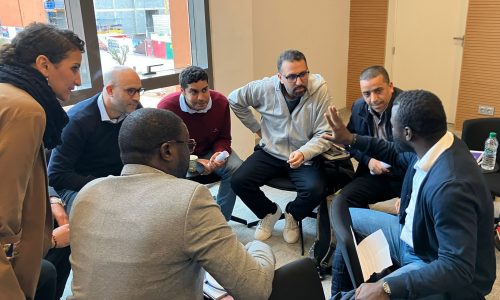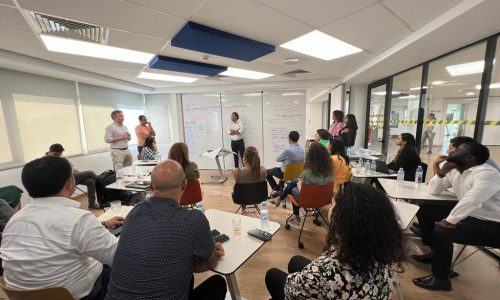 Department /School : School of Collective Intelligence
Duration: 12-month program / 36 sessions in 2 days blocks
Mode of Instruction: Hybrid, in-person and "flipped classroom" format to createa flexible learning experience
Language(s):

 

Courses conducted in English and French
Experience required upon admission:

5 years

professional experience, 2 years in management role

 

Training Venue:

 

Mohammed VI Polytechnic University – Rabat-Sale
Program Start Date :

 

June 2023
Objectives
Core Skills
Target Audience
Objectives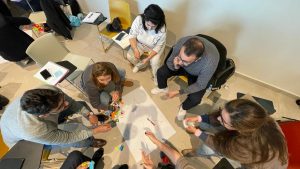 This course is built on a new model of science-based executive education. Rather than learning abstract concepts alone, students will work on a concrete business challenge from their team for which collective intelligence could provide a solution.
Through discussions and business simulations, our international faculty will train you in the latest CI advances and tools, and you will learn how to design and scientifically test solutions to challenges facing your team.
Core Skills
Target Audience
ADMISSION AND PRACTICAL INFORMATION
Candidates must hold a Bachelor degree (BA) or equivalent. They must have a minimum of 5 years professional experience including 2 years in management role.
Given the highly quality and diversity of our Excecutive Master students have to demonstrate proficient French and English skills with a curiosity and collaborative spirit. Candidates will be evaluated on the basis of their professional qualifications and motivation.
Curriculum vitae (CV) 

Motivation letter 

Copy of ID/passport 

Copy of all diplomas or degree certificates 

Two professional references (contact information only) 
Would you like to join us? 
We invite you to complete the requested information and send to: CIMaster@um6p.ma 
If you are shortlisted, you will be invited to an oral interview in keeping with the following schedule: 
May 15th: Application deadline

 

May 15th-30th: Candidate interviews

 

June 1st: Admission results announced

 

June 22th: Program launch

 
Given the current health situation, the dates and admission process may change. We will keep you informed.
For any questions, please feel free to contact us at CImaster@um6p.ma
or contact directly our Executive Master Coordinator at Mohcine.abad@um6p.ma