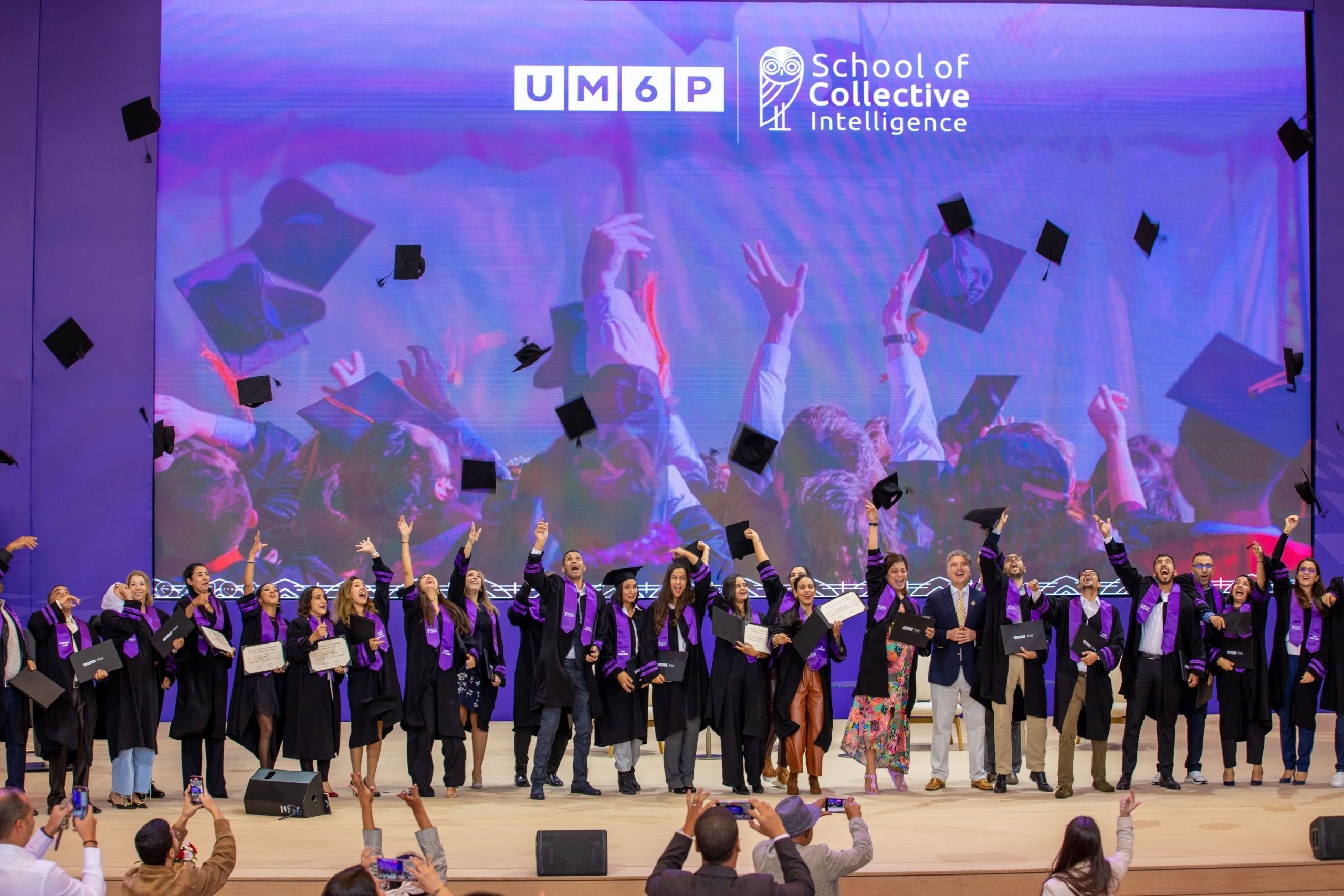 With immense pride, the School of Collective Intelligence celebrates the completion of its Executive Master program in Collective Intelligence by the second cohort, affectionately known as "les fous" due to their spirited and adventurous nature. Led by a distinguished international faculty, this intensive nine-month program equipped participants with cutting-edge methods and tools in Collective Intelligence, empowering them to tackle complex business challenges and drive transformative change within organizations.
On the momentous date of October 27th, a memorable graduation ceremony took place, featuring two speeches delivered by Mr. Hicham El Habti, the President of UM6P, set the tone with his inspiring address, followed by Dr. Lex Paulson, the Executive Director of the School of Collective Intelligence, who shared his profound insights and all memorable moments with the students.
Heartfelt congratulations are extended to all the alumni of the second cohort. As you embark on your future endeavors, we wish you nothing but the very best. May your boundless passion and innovative spirit continue to shape the landscape of Collective Intelligence, leaving an indelible mark on the world.